Mission Statement
We make all possible efforts to help every people based on the founding principle of Saiseikai, by extending the helping hands to those in need.
Basic Principles
Outpatient Center Hospital
| | |
| --- | --- |
| 10F | Integrated community care Ward(Sakura) |
| 9F | Integrated community care Ward(Hanamizuki) |
| 8F | Kidney Center |
| 7F | Anesthesiology(Pain Clinic), Urology, Rehabilitation, Cancer Patient Support |
| 6F | Ophthalmology, Day Surgery Center |
| 5F | Central Laboratory |
| 4F | Radiology, Diagnostic Imaging Center, Endoscopy(Health Checkup), CT |
| 3F | Internal Medicine, Orthopedics, Otorhinolaryngology (ENT), Obstetrics & Gynecology (OBGYN), Pediatrics, Dermatology, Plastic Surgery, Nutrition guidance, Nursing Guidance, Play place・Nursing room, Passage to parking lot |
| 2F | Internal Medicine, Surgery, Neurosurgery, Psychiatry, ECG/Ultrasound/EEG, Blood Collection, Injection, Urinalysis, Counseling |
| 1F | Information, Referred Visit, First Visit Reception, Re-visit, Cashier, Consultation, Instruction Center, IV Room, Pharmacy Pick-up, Cafe & Restaurant, Convenience Store Seven-Eleven, ATM, Vending machine, Eating Space, Shuttle Bus Waiting, Locker |
| B1F | MRI, Ultrasound |
Reception
First visit reception (first floor, Reception No.1)
* If you have any referral, please go to Reception No.6.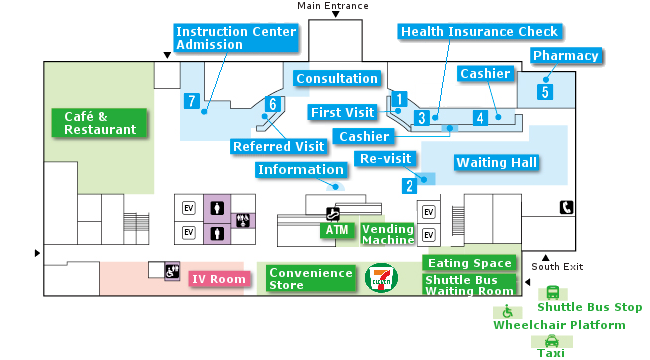 Reception time
General Rule; Please visit from 8:00am to 11:30am
Exceptions of Visiting Hours
Ophthalmology
8:00 ~ 10:30 am on Tuesday.
Otorhinolaryngology (ENT)
8:00am to 10:30am on Tuesday, Wednesday, and Friday.
(8:00 to 11:30 for the referred patient)
Closed on Monday, Thursday, and Saturday.
Neurosurgery
8:00 ~ 10:30 on Friday, and closed on Thursday, and Saturday.
Urology
Closed on Thursday, and Saturday.
Psychiatry
Only for re-visit patients.
Pain Clinic
Closed on Saturday.
Note; In the Obstetrics & Gynecology (OBGYN), Ophthalmology, Psychiatry, : An appointment is necessary in advance.
Plastic Surgery ; open until 10:30 only on the second Saturday.
Closed on Sunday, national holidays, year-end and new year holidays.
Emergency patients will be examined at the emergency center of Okayama Saiseikai General Hospital.
When you visit, please fill out the "application form" and present it to the reception desk with the health insurance certificate.
1st Floor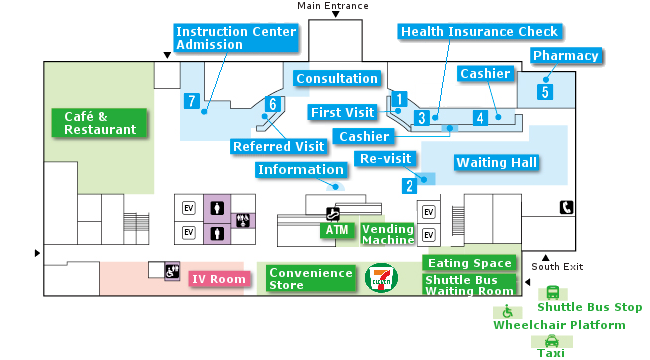 2nd Floor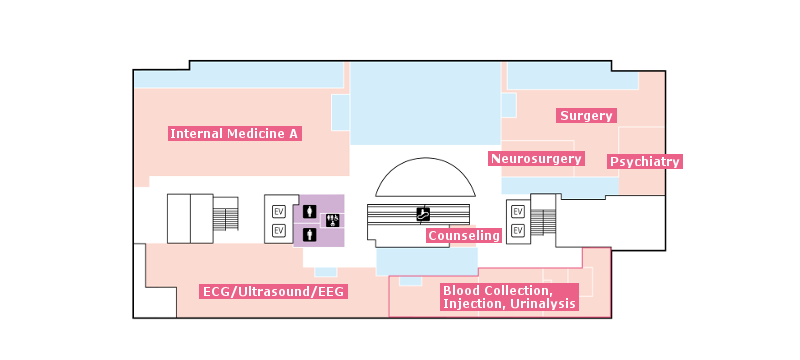 3rd Floor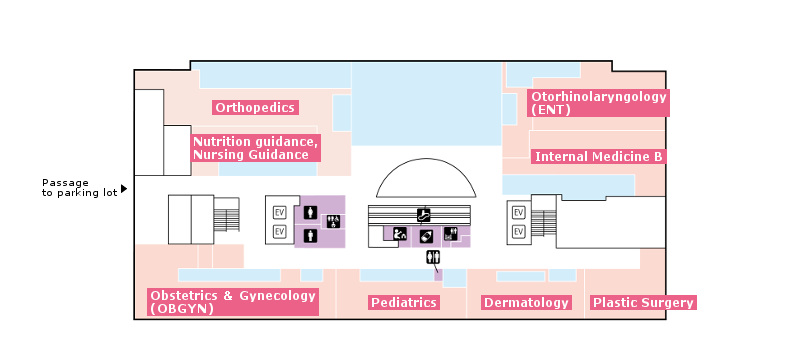 4th Floor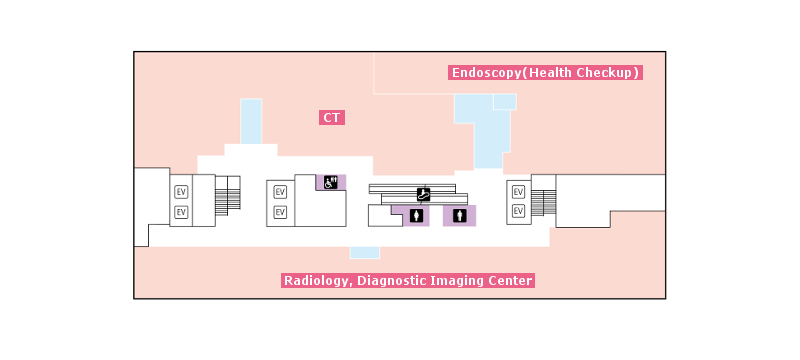 5th Floor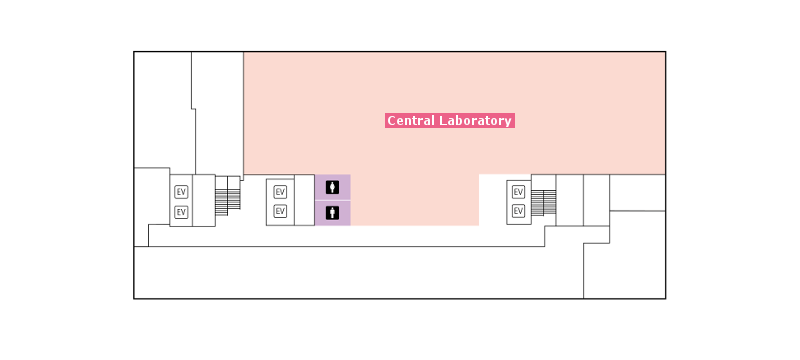 6th Floor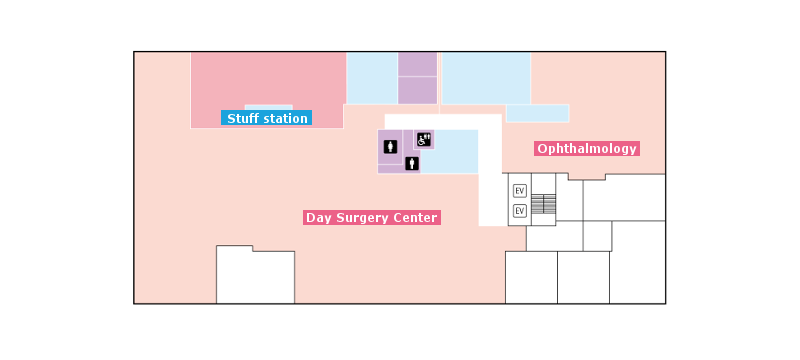 7th Floor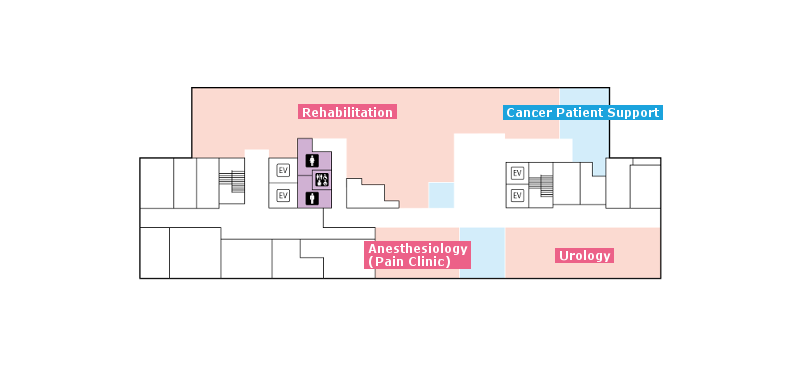 8th Floor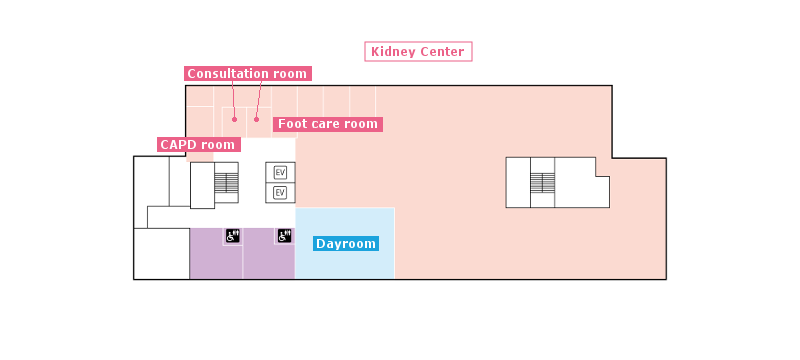 9th Floor
10th Floor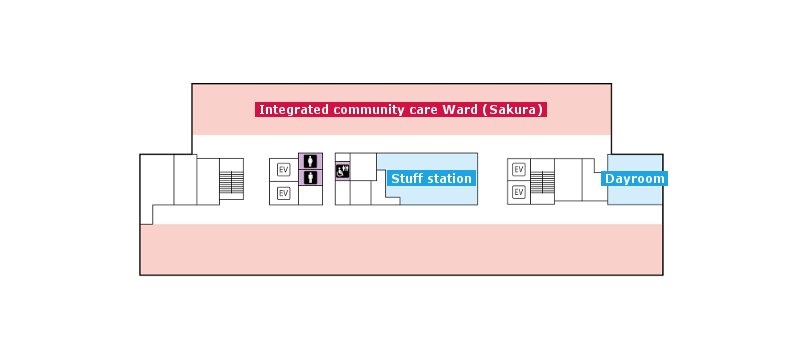 Basement1