Okayama Saiseikai General Hospital
Ideology of Okayama Saiseikai General Hospital
We make all possible efforts to help every people based on the founding principle of Saiseikai,by giving the helping hand to those in need.
Basic Principles
We offer the best medical service by respecting the patients' rights.
We fulfill the role of a leading hospital in areas of advanced medicine, cancer treatment, emergency service, and providing medical care to secluded areas.
We secure thorough crisis management stressing safety medicine.
We respond to the needs of the community by supplying a complete medical treatment, health maintenance, and welfare facilities.
We extend the founding principle of Saiseikai by participating in international activities.
We prepare an appropriate education and training system for our staffs in order to provide high-quality and sufficient medical service to the patients.
We contribute to sound management to perform these principles taking a serious view of the patient's well-being.
We make an effort to protect the human-friendly global environment.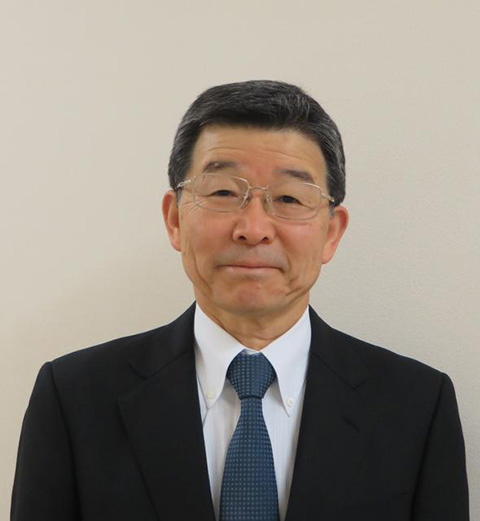 Director: Kazuhide Yamamoto
Outpatient Center
| | | |
| --- | --- | --- |
| B1st | 43 | MRI |
| | 45 | Ultrasound |
| 1st | 1 | New Patient Registration |
| | 2 | Repeat Visit Registration |
| | 3, 4 | Cashier |
| | 5 | Pharmacy Pick-up Site |
| | 6 | Consultation |
| 2nd | 20 | Internal Medicine |
| | 21 | General Surgery, Neurosurgery, Psychiatry |
| | 23 | Blood Collection Station |
| | 24 | EKG & Ultrasound |
| | 26 | Urine Collection Lavatory |
| 3rd | 30 | Orthopedics, Urology, Pain Clinic |
| | 31 | Ear,Nose&Throat, Ophthalmology |
| | 32 | Obstetrics & Gynecology, Pediatrics |
| | 33 | Dermatology, Plastic Surgery |
| 4th | 40 | Radiology |
| | 41 | CT Scan |
| | 44 | Endoscopy Room |
| 8th | | Kidney Disease Center |
Floor Guide of Outpatient Center